What certification should be made for household and kitchen products that are so
20-09-28
Kitchen is a popular consumption scene
Affected by the epidemic, most families in Europe and the United States are at home. Cooking at home has become an indispensable part of daily life. Food storage, stainless steel kitchenware and tableware have also become essential items for daily home use. Among them, stainless steel kitchenware and tableware are also easy to clean, It has a comfortable grip and has become one of the favorite materials of Europeans and Americans.
Cooking at home has inspired foreigners to study food. 54% of Americans said that even after the epidemic, they will continue to cook at home, and 46% of Americans said that they will bake more at home in the future[1], I believe this year The demand for kitchen products will continue to be strong. In addition to kitchen appliances, kitchen storage, baking and cooking utensils are all hot categories.
According to the survey, 39.9% of American consumers said that if they plan to buy small kitchen appliances online in the next 12 months, the most likely product to buy is air fryer, followed by bread maker, oven, mixer, slow cooker, etc.
What are the specific kitchen appliances?
China has always been a major producer of kitchen supplies, and the products are of high quality and low price. Chinese sellers can take full advantage of the industrial belt.
We must continue to pay attention to product quality and cost-effectiveness, and use this as a breakthrough to win the trust of European and American consumers and expand brand influence
Pay attention to small household appliances in the home kitchen. Home appliances are mainly divided into major appliances (such as refrigerators, freezers, dishwashers) and small appliances (such as vacuum cleaners, toasters, coffee machines), kitchen, cleaning and other household appliances (especially small appliances) The scale exceeds 50% of the market share. Small home appliances are the fastest growing category. The average growth rate is expected to be 10.9% in 2019-2023. The estimated market size in 2023 will reach US$207 billion
After seeing so many sets of data and pictures, should we be more aware of the selection of kitchen appliances? Goman's friends are indeed ambitious to select products from 1688 and invest in projects in this category for nuggets. Get ready to fight! !
This is a good thing! However, this is not the case. When many barleys sold 100 orders every day, they were complained by an email. The letter said that there is a problem with your product safety compliance, please remove it for rectification. Suddenly, the friends around Goman were confused!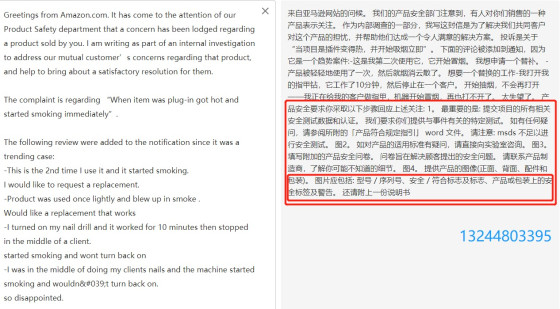 The letter is clear: provide a compliance certification report. Provide the image of the product (front, back, accessories and packaging). The picture should include: model/serial number, safety/compliance signs and signs, safety labels and warnings on the product or packaging. Please also attach an instruction sheet.
What are the conditions for home appliances to enter the US?
What are the compliance certifications?
FCC: For electronic related products, such as Wi-Fi, Bluetooth, microwave and other equipment
DOE: For small household appliances and related electrical appliances
FDA: Food contact materials such as microwave ovens, pots, bowls, etc. need to meet relevant requirements
The US FDA has certain regulations on food-contact products, and many kitchen categories will be involved. It is not necessary for every kitchen appliance to be approved by the FDA before it is marketed, but its constituent materials must comply with "Generally Regarded as Safe" (GRAS) compliance, and according to the FD&C Act, it must be free of hazardous defects and design defects. Manufacturing companies or distributors may be inspected by consumer safety officials, and if non-compliant products are found, the FDA may issue warning letters, product recalls or bans.
Products that require energy labels and electric light source labels: TVs, refrigerators, freezers, freezers, washing machines, indoor air conditioners, ceiling fans, etc.
What the hell is the North American station needing FCC certification?
All communication and electronic products entering the United States need to undergo FCC certification, that is, through a laboratory directly or indirectly authorized by the FCC for testing and approval in accordance with FCC technical standards.
The full name of FCC is Federal Communications Commission, and the Chinese is the Federal Communications Commission of the United States. Established by COMMUNICATIONACT in 1934, it is an independent agency of the US government and is directly responsible to Congress. The FCC coordinates domestic and international communications by controlling radio broadcasting, television, telecommunications, satellites and cables. Contains computers, video cameras, electronic equipment, radio receiving and transmission devices, radio remote control toys, telephones, and other goods that may harm personal safety. If these goods are to be exported to the United States, they must be tested and approved by the government-authorized laboratory evidence FCC technical standards. Importers and customs agents must declare that each radio frequency device complies with FCC standards, that is, FCC license. In order to fulfill the responsibilities entrusted by the letter writing law, various rules and international regulations, and to promote more effective use of spectrum resources, the Federal Letters Committee of the United States has developed technical standards for radio frequency appliances. For most electrical and electronic goods, it is mainly FCC Part 15 and FCC Part 18.
What information does the U.S. FCC need to prepare:
1. Sample 2-3
2. Instructions
3. Certification application form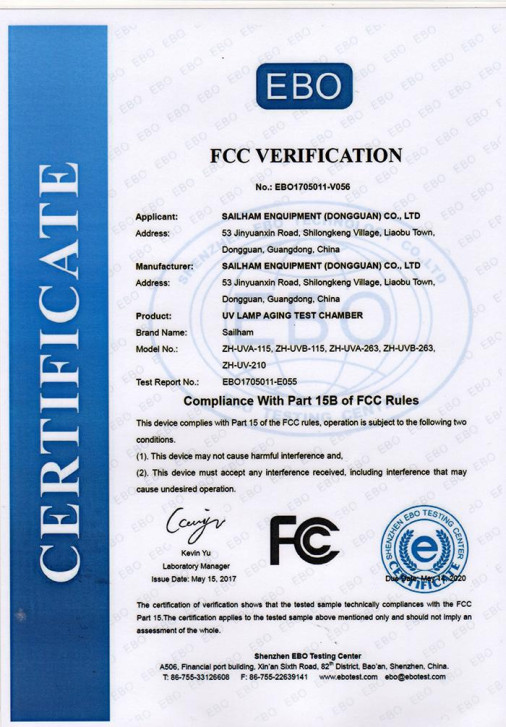 What the hell is that North American stations need DOE certification?
DOE certification of the US Department of Energy: Mainly responsible for the formulation of energy efficiency regulations for household appliances, and responsible for the management of EnerGuide label, which is the minimum energy efficiency requirement, which is the so-called DOE certification registration. DOE requires that the products under its management (see the picture for the list) must be registered with the DOE before being sold in the United States, and then add an energy label with EnerGuide.
The United States Federal Regulations (10 CFR 430) has clearly stipulated that all external power supplies entering the US market should reach the minimum energy efficiency level: level IV and clearly marked on the product. Not only that, but it is also mandatory for manufacturers and brand owners to submit two important declaration documents to DOE. The first is the Compliance Statement that the product meets the energy efficiency requirements of federal regulations, and the second is the First Certification Report of the product. Both documents must be sent to the U.S. Department of Energy (DOE) by mail. , Department of Energy). The document preparation should be completed in accordance with the format published by DOE, and the certificate report can be submitted by a third-party unit on behalf of the manufacturer/brand. The information reported in the document should cover the product class, manufacturer/brand name, performance (%), power consumption (W) and rated output power (W) of each single model.
What information does the US DOE need to prepare:
1. Sample 2-3
2. Product technical documents
3. Product nameplate
4. Certification application form
What the hell is the North American station requiring FDA certification?
The full name of the FDA is the Food and Drug Administration (Food and Drug Administration), authorized by the U.S. Congress, the federal government. It is the highest law enforcement agency specializing in food and drug management. It is also an organization composed of doctors, lawyers, microbiologists, chemists, and statistics. It is a government sanitation control monitoring agency dedicated to protecting, promoting and improving people's health. And many countries will promote and monitor the safety of their own products by seeking and receiving help from the FDA. The FDA is mainly divided into two contents: testing and registration. Medical devices, cosmetics, food and drug products require FDA registration.
FDA usually includes the following categories:
1. FDA testing of food contact materials;
2. FDA registration of laser products;
3. FDA registration of medical devices;
4. FDA inspection report for cosmetics and daily necessities;
5. Food, medicine, cosmetics and daily necessities FDA registration;
1. FDA registration process:
One application form, 510k exemption
2. How long is the FDA registration period?
3 working days before checking the FDA registration number on the FDA official website
3. Will the FDA registration number become invalid?
Regular maintenance is required after registration
4. Does the FDA registration number have an expiration date?
As long as there is no change in product-related information and company information, it is valid for a long time.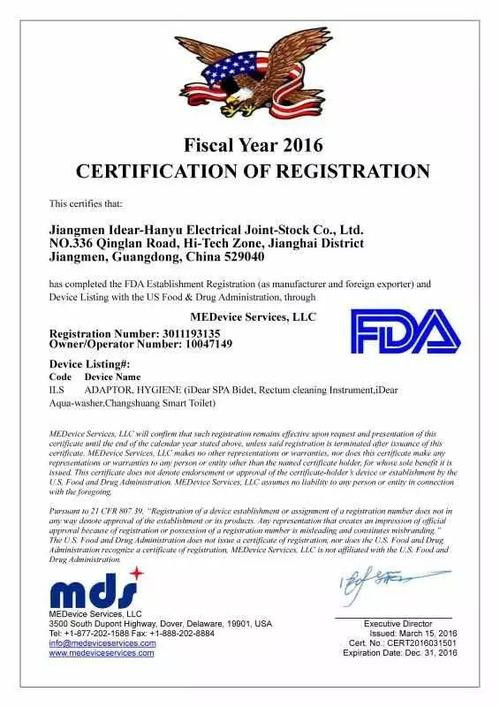 Do you think that the report or certificate is enough?
Goman tells you with examples, it is not enough! When the certificate comes out, we still need to look at the credibility of the laboratory, and among them, it is necessary to upload the accreditation certificate in the experiment. Otherwise, laboratories that do not meet the standards will basically get cold! Don't cause millions of listings to sink into the ocean for the price difference of one thousand or several hundred yuan!
Goman believes that successful explosions = good products * stable and compliant supply chain * competitive prices
The price must have an advantage. If there are already similar products, consider whether it can be more high-quality and low-priced than the products on sale. For cross-border e-commerce companies in the transformation of factories, you can consider the use or transformation of existing production lines, or even a single production line. The advantage of own production lines is that they can guarantee product quality, cost prices, and timeliness of delivery. In addition, Goman believes that it is necessary to conduct research and continuously optimize products based on market feedback, such as studying the characteristics of Amazon's existing products to find innovative points; browsing foreign home furnishing websites to discover the latest fashion trends; deepening the fabric market and making more test models Put it into the market, and select and eliminate it based on market feedback.