Online Sales of Auto Parts Will Reach 10 Billion USD in 2018
18-06-01
According Hedges & Co's latest market research report, it shows that in 2018 the US auto parts market will exceed $10 billion USD in e-commerce sales, and by 2021 it is expected to reach $16 billion USD with an annual growth rate of 20%.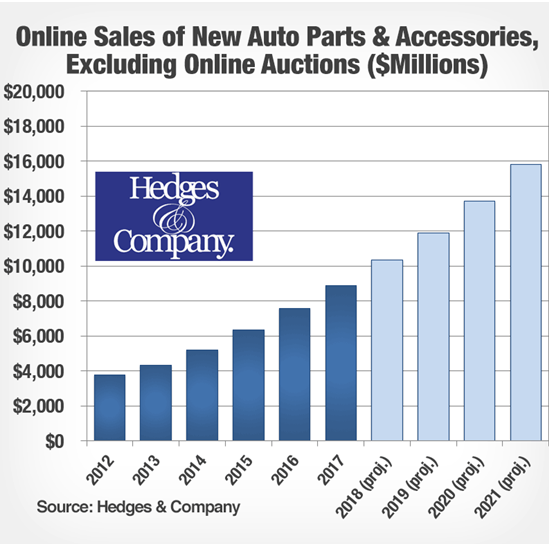 It is surprising to find that the internet is unprecedentedly affecting sales in brick and mortar stores. In 2018, the auto parts market in the United States will reach $138 billion USD in sales.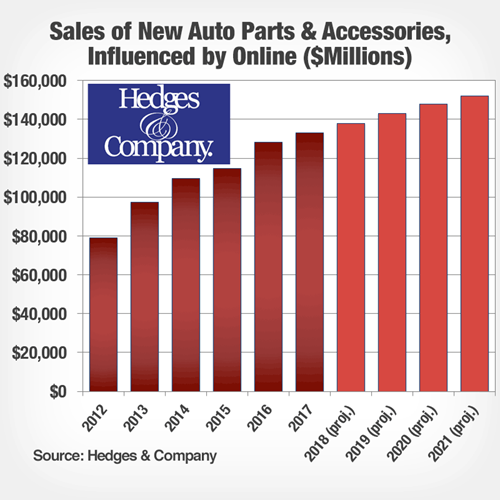 Hedges & Co pointed out that the sales volume of auto parts suppliers will continue to exceed that of traditional retail stores. In the past few years, retail sales have increased by an average rate of 18.5%. However, in the next few years, the growth of auto parts sales will gradually slow down. By 2021, the annual growth rate of auto sales will drop to 15% -16%. By then, the sales of the auto parts market will reach $152 billion USD.
It is reported that online search (74% of consumers), e-commerce auto parts websites (73%), manufacturers' websites (57%) and auto forums (47%) are the main places where consumers do research auto parts online.
Hedges & Co also pointed out that because consumers often search on Google and Bing, Google shopping, Bing shopping and other banner ads can reach a large number of consumers, so manufacturers have to learn to deliver their own brand information on the internet.
In addition, market researchers say that sales of e-commerce auto parts will reach $5.7 billion USD in 2018, an increase of 30% over 2017. It will grow at a rate of 25% or higher each year and will slow down to 20% in 2021.
From Yugo Network